About Datatrac
Our Company
Datatrac is an independent, unbiased research firm that specializes in the banking industry. We provide financial institutions and consumers with analysis tools and intelligence to make mutually beneficial decisions about new loans and deposits.
Our Data & Analyses
Since 1988, Datatrac has monitored and analyzed interest rate trends on deposit and lending products, building the largest database of interest rates in North America. As of June 9, 2013, Datatrac analyzes 110,861,152 deposit and loan rates, fees and specials for 122,012 financial institution locations in 17,877 markets in the USA. This database is updated daily.
Datatrac clients have included over 5,000 banks and credit unions with a retention rate in excess of 90% for over a decade. Our data and analysis has been included in reports prepared for the Federal Reserve, the United States Senate and the House of Representatives, the Government Accountability Office (GAO) and the Federal Bureau of Investigation (FBI). Datatrac's data and analysis have been cited in the Wall Street Journal, USA Today, Forbes, Washington Post, Kiplinger Magazine and numerous other publications.
Our Mission
Datatrac is committed to providing access to independent and unbiased information services that empower both consumers and financial institutions to create mutually beneficial financial relationships. Datatrac leverages data mining, business intelligence and internet technology to create valuable tools for consumers and financial institutions.
Our Passion
Employees of Datatrac are innovative entrepreneurs passionate about developing and delivering new products and functionality and bring them to market. We believe in creating best in class products that significantly improve the lives of our stakeholders and relentlessly improving upon them.
Our Motto
None of us is as smart as all of us.
Our Story
In 1988 a young Ken Wanek, Datatrac's Founder, worked for a small accounting from in Milwaukee Wisconsin. He observed that banks and credit unions manually compiled interest rate information for competitive monitoring and pricing analysis. Ken was astonished by the man hours spent by each institution to this routine task and thought there must be a better way. This was the genesis for Datatrac. Over the next 25 years, Datatrac built innovative software and analysis tools and created the largest database of deposit and loan rates in the industry which is updated daily and now contains over 100 million rates, fees and specials for nearly every bank and credit union in North America.
For more than two decades, Datatrac sold subscriptions to its database and analytics for use in competitive monitoring and pricing analysis by financial institutions, serving over 5,000 of the largest and smallest banks and credit unions in America with a client retention rate in excess of 90%. Datatrac also provided its proprietary data and analysis outside the banking industry. The Government Accountability Office (GAO) hired Datatrac to collect and analyze data used in a report to the United States House of Representatives. The FBI used Datatrac information as evidence in criminal cases of financial fraud. Datatrac information has been cited by the Wall Street Journal, Washington Post, USA Today, Forbes, Kiplinger's Magazine, and many others.
In 2005, Datatrac began applying its proprietary database into a new direction: marketing services. Financial Institution clients had begun requesting that Datatrac certify their marketing claims about their rates beating the market. For several years, Datatrac developed an unbiased certification methodology and the underlying technology that identifies and reports which financial institutions outperform their competition on which products. The goal was to simplify the complicated terms and requirements of deposits and loans for consumers, allowing them to readily identify a good deal from a bad deal. Certification also provided a tool for financial institutions with superior performing products to differentiate themselves from their competition. In 2008, Datatrac named this certification methodology, the Datatac Great Rate Award®.
In 2011, Datatrac expanded its research services to provide its vast database to consumers through www.datatrac.net. Datatrac sold its research and pricing division to SNL Financial, a worldwide financial publisher specializing in the banking industry.
Datatrac and SNL formed a partnership to continue delivering research services to the banking industry: SNL now provides the research data for pricing and internal analysis; Datatrac provides the data to assist financial institutions in generating new deposits and loans and assist consumers in finding the best deals.
Datatrac continues serve financial institutions and consumers with innovative and best-in-class solutions to deliver unbiased intelligence in the banking industry. Datatrac Great Rate Awards have evolved to be the largest and most premier resource in the industry for certifying banking product performance. We continue to invest heavily into our products and services to provide useful solutions based upon our unique research and analytics.
Our Executive Team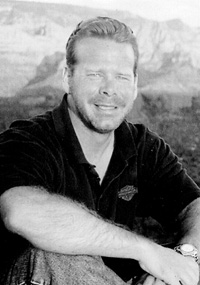 Ken Wanek, Datatrac CEO & Founder
Ken Wanek started Datatrac in 1988 when he was 21. When he's not cheering on his staff or creating something new, you can usually find him sailing or riding his motorcycle. Ken's Bio
"I am not remotely interested in just being good. Gentlemen, we are going to relentlessly chase perfection, knowing full well we will not catch it, because nothing is perfect. But we are going to relentlessly chase it, because in the process we will catch excellence." - Vince Lombardi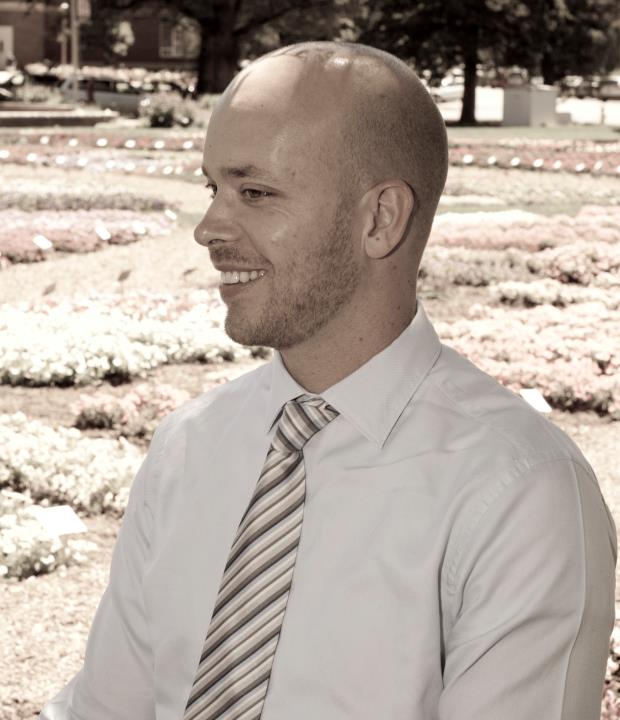 Mike Fatica, Datatrac Chief Technology Officer
Michael R. Fatica is Datatrac's Chief Information Officer and has worked with Datatrac since 2001. Mike's Bio
"The pessimist sees difficulty in every opportunity. The optimist sees opportunity in every difficulty." - Winston Churchill